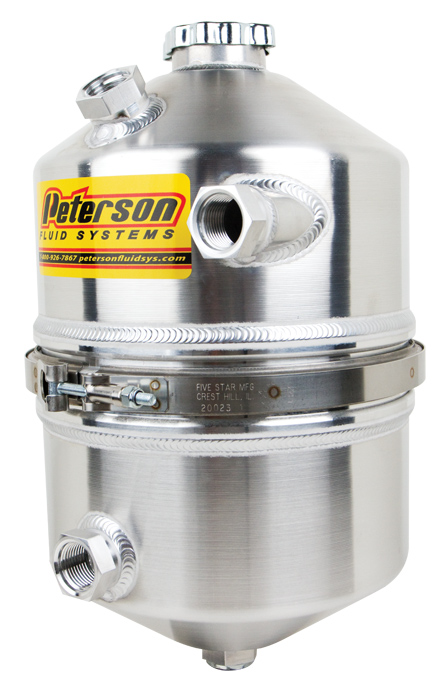 Custom Oil Tanks
Peterson has built custom oil tanks for top race teams, miltary applications, car manufactuers and even some Hollywood films. We can provide exacty what you need for your project. You can find below the standard modifications that are available but we have capabilities that are outside of these as well. Please use the forms provided below to show us what you will need or feel free to call and talk to one of our salespeople.

Once we have the information and rough drawing from you we will create a mechanical CAD drawing. The CAD drawing will be sent to you for final approval. If there are any changes to be made we will correct the drawing and send you the revision. Once the CAD drawing is exactly what you need we will ask for you to sign off and the tank will then enter the queue for production.
Tank Forms
*Please note that custom tanks will require a 50% deposit before any work will begin. You will be quoted a price and an estimated time of completion once the drawings are finalized. Custom tanks with a signed off drawing may not be returned for any reason.